eDub Expands:
Electric VW Campers to Hire in Scotland
New Expansion from Industry leader: eDub Trips
Bringing 100% electric classic VW camper vans to hire from Glenfinnan
eDub expands beyond Yorkshire with Maggie, another 100% electric classic camper. Placed in the perfect location of Glenfinnan near Fort William in Scotland. if you hire a classic VW with original engine, then it would really struggle to get around the hills and mojntains of scotland. But not Maggie!
Maggie's Tesla motor is tuned down, but even then; it's rated to 93BHP which is twice the power of the original engine. Getting around Scotland is no issue at all when you hire this electric VW camper.
Space-a-plenty in Maggie the eDub. Bumper to bumper; Maggie is no longer than a Nissan Leaf, and shorter than the ID.Buzz. Yet inside, she has soace to sleep 4 adults on 2, full length, double beds. For extra comfort, there are no extra compartments in the rear 'living' space. The passender seat acts as a captain's chair and spins so the family can all fit around the table together. 
The cabinets houses a fridge with a freezer compartment, plus a sink with running water. Even cooking is Zero Emmisions with an 1800W induction hob powered when you connect to the campsite. 
The pop top gives you elevation for standing at the sink or hob, plus access to storage and sleeping space up top. Kids love the top bunk, and when on site; use the zip open window to wave at other campers!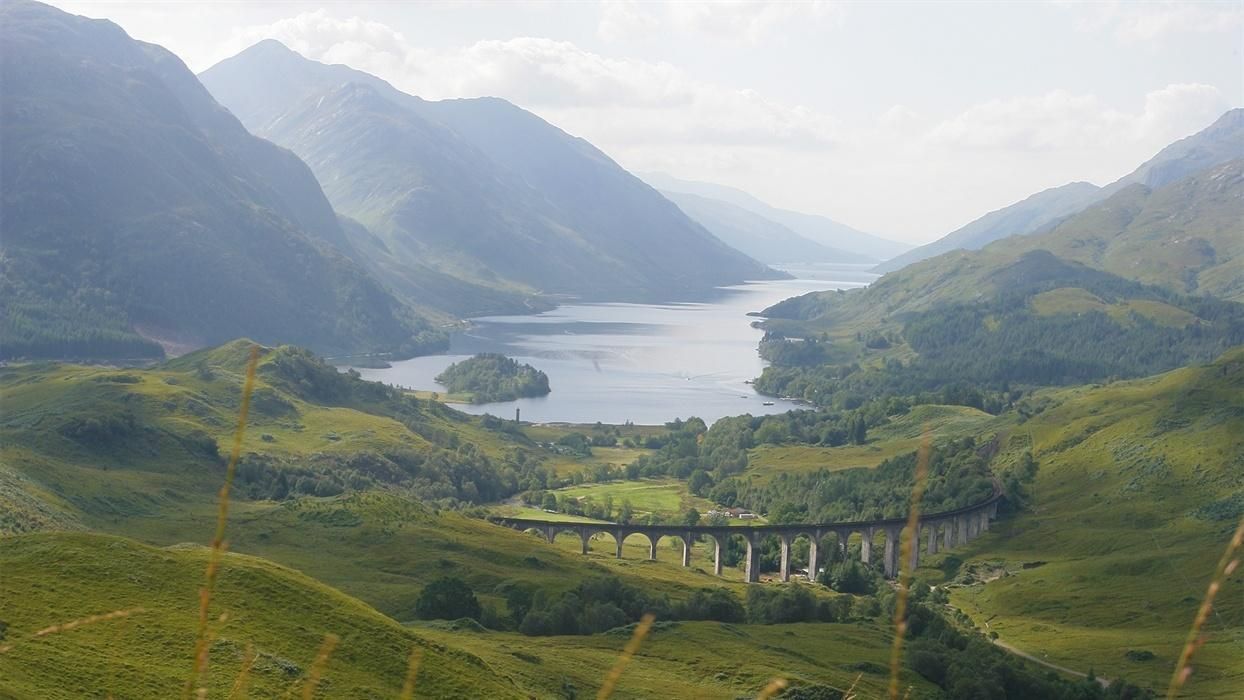 Maggie features a 100% Electric Drive Unit with a 35kWh battery pack, good for up to 100 miles range per charge. It's surprising how much of Scotland you can cover when exploring on your eDub Trip. Then simply plug in at the campsite and recharge whilst you sleep, or find a public charge point on your travels to top up.