ESTABLISHED IN 2013
eDub are the longest running Classic Car Electric Conversion Company in the UK
eDub was started in 2013 with a dream that there must be a better way to experience classic VW camper vans. They are so cool, so iconic, but also so slow, smelly and unreliable.
In 2013, the EV movement was very new, but eDub's passion was set on creating enjoyable, reliable electric classic campers. The first stage was to create an electric camper and see what people thought of the concept. eDub started with a hire program called eDub Trips, which is still going strong and can be read about HERE. eDub then moved into full time conversions in 2018 and trialed methods from Nissan and Tesla before pioneering what we offer today. Complete Bolt-on kits with the best technology.
Indie - eDub's first electric classic camper van (2013)
Upgradable
A camper for life with new tech when it becomes available.
Electric vehicles are great, and it's amazing that more and more large car companies are getting in on the electric van game. However;
With modern EVs (Electric Vans); they feature the best technology that is avaliable today. But what about in 3 years, 5 years or even 10 years time? That technology will be out of date. And can you upgrade it? No.
eDub will change all that. You will be offered the best that the industry has to offer. And when newer technology comes along, we will offer it as a modular upgrade. You deserve to build your life into your camper, not throw it all away whenever you want some new features. eDub will be a camper for life.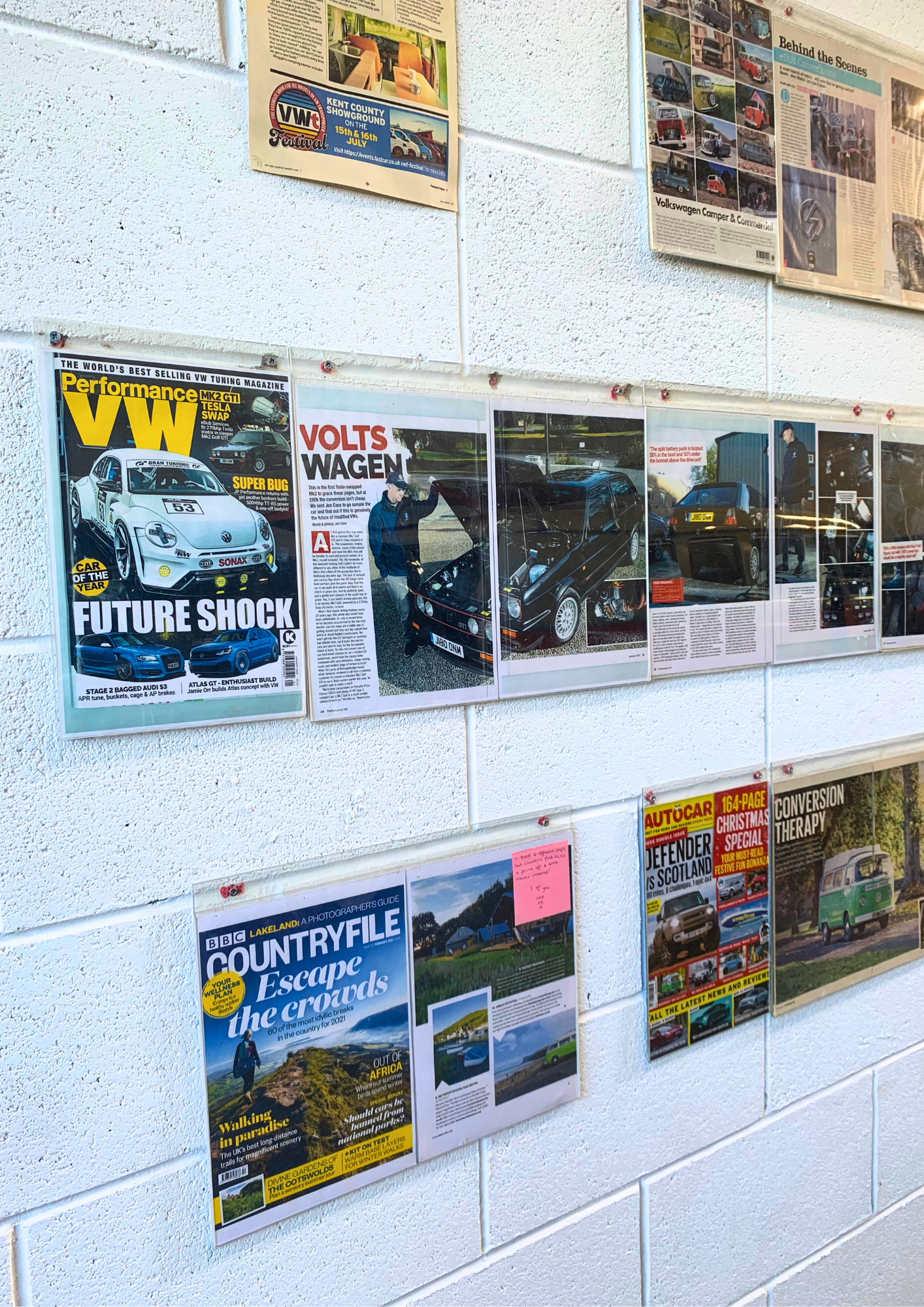 Featured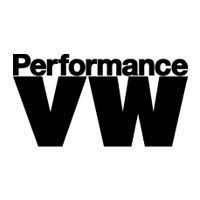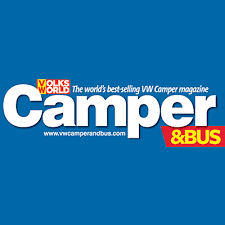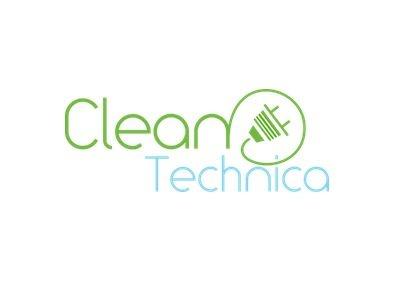 ---
Qualified
All Technicians at eDub hold qualifications in electric and hybrid vehicle maintenance, with relevant levels from 1-3 depending on their role. Combine this with nearly 10 years of practical work on electric classic cars and other companies struggle to come close.
Customer Reviews of eDub Hire
We hired Indie for two nights and enjoyed driving her around the beautiful countryside of North Yorkshire. We haven't experienced camper vans or electric vehicles before, but we were given a detailed tour of Indie and a test drive each, before we set off. We stayed at a lovely campsite at Cliff Farm, near Pickering, and toured the area during the day (we enjoyed some admiring looks in Indie's direction!). Indie is comfortable and cosy to stay in (even in a very wet November) and is really well-equipped. The induction hob was very useful and easy to use, and we enjoyed cooking (eg. a full English breakfast) and lots of cups of tea and coffee. Hoping to take another trip in Indie (or perhaps another Edub vehicle) sometime 🙂
Customer Reviews of eDub Hire
We booked a car through this company for our holiday in Scotland. Throughout the entire booking process, Kit's humanity and caring was exceptionally evident. I highly recommend ordering through them to anyone who asks!
Customer Reviews of eDub Hire
We took Indie away for the weekend, as a family of four we found the bell tent awning gave us plenty of space especially when it rained. The kids slept really well in the pop up roof and we were comfortable in fold out double bed in the van. The kitchen area is great and the induction hobs make simple dinners super easy. The kids loved indie as she has her own personality and we loved being able to travel sustainably for our holiday. Driving takes a bit of getting used to but the team at edubtrips are very helpful at taking you through this in a test drive. We would highly recommend renting indie to any young family, particularly with the addition of the bell tent awning. You will be sure to turn more heads on the campsite with indie versus any other set up!
Customer Reviews of eDub Hire
Maggie is incredible. We (two adults and Alan the dog) had an amazing three nights on the East Yorkshire Coast. Kit was very helpful in advance of the trip – quickly answering all our queries about range and kitchen equipment. When we arrived – Joss was so considerate with his time in explaining how to get the best out of the van. He was also on hand throughout the trip if we had any issues. The van itself was beautiful – a fine balance of authentic VW character and modern charm. It was a pleasure to drive and turned many heads as we drove through the coastal villages. Everything was on hand – including modern kitchen equipment, fairy lights and a wee radiator. The battery range was perfect, allowing plenty of travel during the day without wasting too much time on the road. And it was very easy to hook up and charge overnight in the campsites as we slept. A memorable and unique experience that we will never forget.
Customer Reviews of eDub Hire
Ahhh it feels almost impossible to sum up how amazing our camper adventure in Maggie was. When we set off we drove through the Dales en route to the Lakes at sunset and I had a little happy cry at how peaceful and special life felt - a sign of all the loveliness that was to come! Kit and the team have done an amazing job at restoring Maggie and you can really feel the love and thought that's gone into creating her. We loved the swizzly passenger chair, the vintage style, the bright orange interiors, and how much space there was for cooking and hanging out. But most of all we loved how Maggie instantly felt like home. Some practical stuff: The van has a range of 90 miles and at our campsite it took just over a night to charge up fully. We also did some charging up en route so that we could travel as far as we wanted. We incorporated this into the experience though and stopped off in some lovely places to explore whilst the van charged for a couple of hours (would recommend Zap-Map ...
Customer Reviews of eDub Hire
They are just the best. We booked a trip with the converted T2 and couldn't be happier about it. It's an experience one of its kind. You need a little bit to get used to the car, but after that, it will be an unforgettable road trip. The team is just fantastic. Very kind and helpful. We had the chance to get to see the workshop as well. We would definitely trust them with our electric conversation as well. In short: 6 stars.
Customer Reviews of eDub Hire
Went on a trip with their fully electric VW camper Indie for a few days. It was very interesting to drive a classic car with all its charming quirks but quickly and quietly being able to take any hills and enjoy the scenery. The staff was very helpful giving me a thorough introduction before I left and even took a short ride with me to make sure I was confident driving on my own. I headed for the coastal area though the moors and had a lovely time. The camper has cutlery and crockery. It lacks sharp knife, washing up liquid, basic spices so be sure to bring that as well as bedding. Will definitely keep in mind if I ever have time to go back and need to rent a camper
Customer Reviews of eDub Hire
We hired Indie the camper for 2 nights & had a great time. Kit spent time with us to explain the possibilities of electric conversion and Joss made sure we were comfortable with Indie before we set off to Whitby. Indie is easy to drive and comfortable to stay in.