You're looking for the perfect vehicle...
You want a wagon that will get you and your family to their destination in style. You want charm but you don't want to compromise on reliability, afterall; you have appointments to make. You also have a conscience, you don't want a cloud of smoke following you around.
Maybe you've never considered that a classic VW could be the perfect vehicle. Of course, it would have to be electric...
You don't have a classic VW camper to start with, so you'll need one sourcing. But you don't know where to start. What makes a classic VW camper good or bad or ugly? You don't want to make a mistake and buy the wrong one. Classic cars can be a money pit if you miss some of the core signs. If only you could find a company who could listen to your ideals and make sure you didn't make any mistakes.
And what about the aftercare? Classic cars need lots of servicing, don't they? It's no good to spend money purchasing the perfect vehicle, to then face heafty bills for tuning or upgrades or servicing. You know that you'll have to put a little more effort into keeping the electric VW camper in good condition, but if only somone could talk you throiugh how to do this without spending a fortune on poreventative measures you might not need.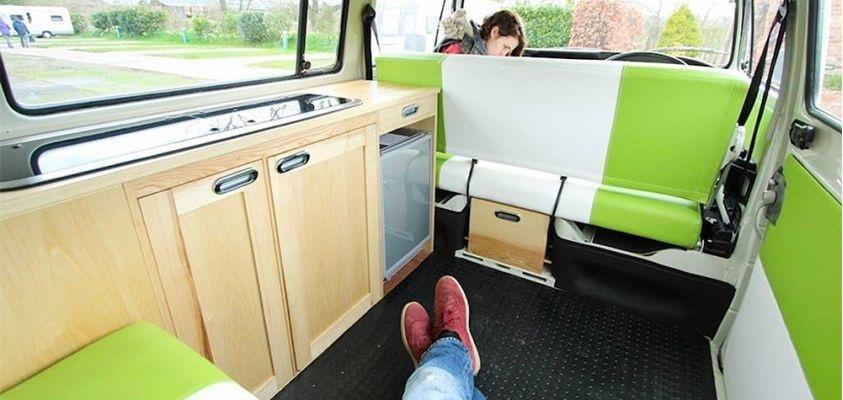 eDub take the classic VW camper, built for reliability, and remove the worst part; the engine.
eDub's bespoke electric conversion kits are designed and built in North Yorkshire. The beautiful design of the classic VWs shouldn't fade into the past, simply because the engine is underpowered and unreliable. eDub make the classic VW camper a viable option for your next electric car.
eDub have been helping customer source clasic campers for years, many of our customer love the idea of a classic VW camper, but don't know where to start. We know the types of camper to look for, the difference between a Brazilian or an American bus, and we can spot the signs of a bad buy, saving you time and money making any mistakes.
Maybe the camper we find isn't exactly what you're looking for, but don't worry. We can carry out restoration work in house, or with our trusted local partners. Nothing is off limits for us to create the perfect, complete vehicle for you and your family.
We offer you free servicing for life. Our electrical systems rarely need any tinkering. This is beacuse we have spent years perfecting the systems we install, plus we thoroughly test every vehicle before it leaves eDub HQ. But if you would like to pop in once a year for a check-up, it's on us.
We can't promise that the vehicle itself will last forever, it still has some original componants that may need to be checked on. We will give you all the best guidance to make the componants last as long as possible, and if anything does need replacing, we can offer you a discount on those parts.
Finally, as a loyal eDub Customer, you will be first in line to know about new technology that becomes available. Our modular systems can be easily upgraded so if a new feature takes your fancy, you recive a discount on the parts and labour.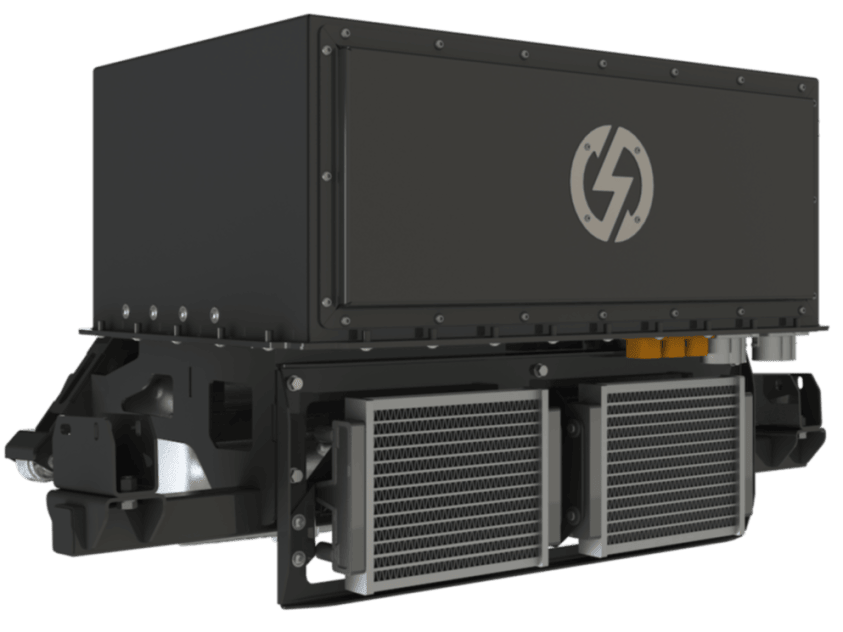 Our conversions at eDub are external to the vehicle and don't take up any interior space. This means you can choose the perfect camper, with the perfect interior, and we will attatch our electric conversion to the outside.
The cost of the conversion is therefor seperate to the cost of the camper. We can take care of selling the engine and gearbox to give a discount on the conversion cost. Check out some starter campers from our partners at Type 2 Detectives:
If, instead, you would like us to search for another VW camper for you, contact us to let us know. We have many options to help you find a camper, and we can even visit the camper for you to give it a good look over.
Put as much information into the comments section as you can, which will help us track down the ideal vw camper for you and your needs. We have partnerships with local restoration shops to create your perfect interior right up to a complete paint job.
Once you've selected the perfect starter VW Camper for you, choose one of the following conversion packs to complete your eDub. Remember, our packs are modular so can be upgraded and improved easily in the future.
Electric VW Camper
Charge
Time:

25 minutes (0-80% at 70kW rapid)
Charge
Time:

52 minutes (0-80% at 70kW rapid)
*Our range calculations are based on real world cruising conditions at 50mph