Featuring eDub's Universal e20 Electric Conversion Pack
Compatible with all models of classic Morris Minor
Introducing the future of classic car ownership: the Electric Morris Minor! Step into the world of nostalgia with all the modern conveniences you crave. Imagine cruising down the streets in your silent, emissions-free classic, turning heads at every corner. With its powerful electric motor, you'll experience a smooth, torquey ride that's both eco-friendly and a thrill to drive. Say goodbye to petrol stations and hello to the convenience of home charging. Don't miss out on the chance to own a piece of automotive history reimagined for the 21st century. Join the electric revolution and make the Electric Morris Minor your statement of style, sophistication, and sustainability. Drive into the future today!
The beauty of the Electric Morris Minor lies in its adaptability, making it the perfect choice for everyone. Owners of vintage Morris Minors can effortlessly upgrade to electric power while preserving the original charm and character of their beloved cars. And for those new to the Morris Minor legacy, the electric version offers a captivating entry point into a world of iconic design and sustainable driving. Its versatile compatibility ensures that no matter your Morris Minor journey, this electric conversion will keep you cruising in style while also making a powerful statement for a greener tomorrow.
We understand the sentimental value that comes with the original interior features of a Morris Minor, and that's why we've gone the extra mile to ensure they remain intact. Slide behind the wheel, and you'll be transported back in time, surrounded by the timeless aesthetics that make a Morris Minor so special.
But that's not all; we've taken your driving experience to the next level by adding electric heating to the mix. Imagine the cosy ambiance of your classic Morris Minor, now with the added luxury of electric heating to keep you warm on chilly days. No need to sacrifice comfort for nostalgia; our Electric Morris Minor offers the best of both worlds. Revel in the warmth of your cherished classic, enhanced with modern convenience.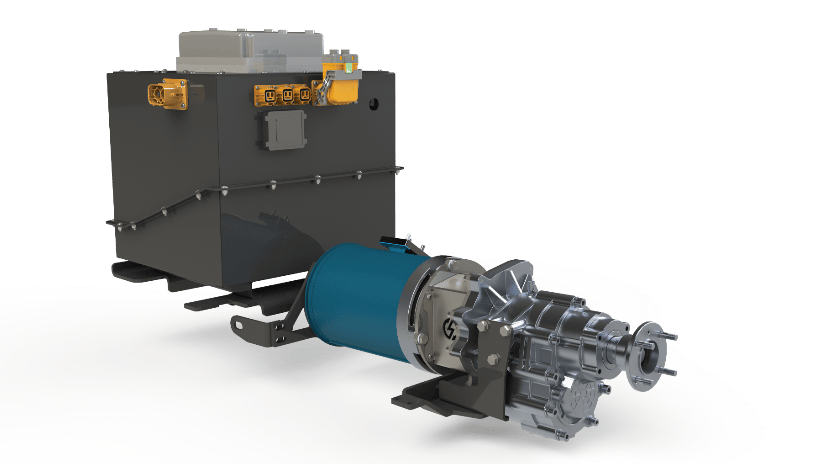 Electric Morris Minor Drive Unit
Powered by eDub's cutting-edge e20 pack, offering you an unparalleled driving experience that combines classic charm with impressive modern performance. With a remarkable 100-mile range, you'll have the freedom to explore far and wide without the need for constant recharging. The incredulous 63BHP electric motor ensures that every journey is not only eco-friendly but exhilarating too, delivering a smooth and powerful ride.
But here's the real game-changer: recharging is a breeze! In just 5 short hours, you can fully recharge your Electric Morris Minor, making it incredibly convenient for daily commutes, weekend getaways, or spontaneous road trips.
The Electric Morris Minor with eDub's e20 pack is a true testament to the marriage of classic elegance and modern efficiency. It's time to embrace the future while still cherishing the past. Elevate your driving experience with a range that suits your lifestyle, a powertrain that excites, and recharging times that are a fraction of what you'd expect. Don't miss out on this opportunity to own a classic that's not just timeless but future-ready.
Experience the Electric Morris Minor today!